Helping you help others: Princeton Health Systems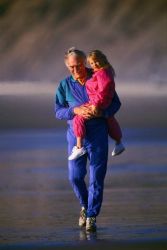 Since 1981, the staff at Princeton Health Systems has been helping organizations just like yours assess health needs, create effective health promotion programs and provide health/safety educational and motivational materials for employee populations. Our company is directed by Beth Young. You can be assured of the best and most comprehensive assistance as you create or update your health programs.
How can we serve you?
Finding the appropriate health risk assessment plan
Discussing available prepackaged behavioral change modules
Providing materials for existing health promotion courses
Discussing options that will give "life" to existing programs
Briefing you about what's new in the field.
Our toll free number is available for your convenience to answer any questions you or your clients may have.
Health Education Products
At Princeton Health Systems we carefully select high-quality, scientifically-sound products from well-known vendors. In addition to advantages such as serving as a single source for your health education materials, we offer cost savings on nationally known products.
Heath Risk Assessments
Additionally, we provide a wide array of health risk assessments of varying prices, lengths and styles that can be used to assess your population. These include products from Trale, Wellsource and Lifestyle Management Resources. We are keenly aware of the need to handle participant personal data in a strictly confidential manner.
Furthermore, we coordinate services for employers such as:
on-site physicals
flu shots
cholesterol / glucose screening
glaucoma screening
mammography
osteoporosis screening
If you have never worked with us before, please give us a call. We are dependable and forthright with our customers and believe we know as much as anyone in the country about available heath, fitness and wellness products and services. We look forward to hearing from you and sharing our knowledge and expertise with you!